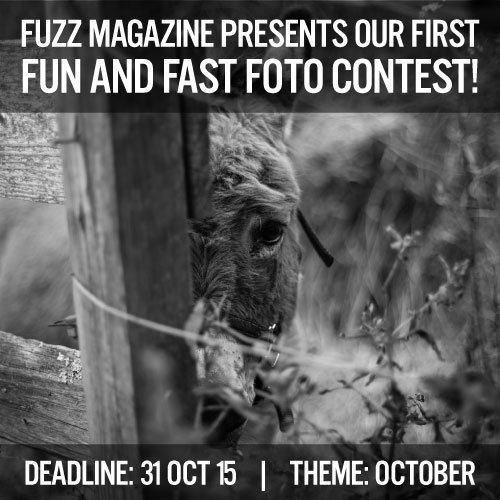 Fuzz Magazine is happy to announce its very first Fun and Fast Foto Contest.
There are two ways to participate:
1. Tag an original October-themed Instagram photo with the hashtag #OctoberFuzz.
2. Use the form below to submit an original October-themed photograph.
Submit your photo by either method before midnight (ET) on 31 October 2015. We will select finalists and a winner on the first day of November. We will publish all of the finalists' photos and give the winner a $50 gift card at Adorama.
Click here for full contest rules.
[si-contact-form form='1′]